Creating Unforgettable Customer Experiences
Increase Visits, Revenue and Brand Ambassadors
To thrive in today's highly-competitive global marketplace, organizations must design, develop and consistently deliver unforgettable customer experiences that create loyalty and life-long value.
Veneto Collaboratory partners with organizations in the Tourism, Hospitality, Retail and Service related industries to create competitive advantage through the design, development and delivery of unforgettable customer experiences.
Veneto Co-Labs are unique events designed for discovery, development and training through intensive collaboration. Each Lab is an opportunity to create new skills and strategies that convert to new business opportunities.
Every Co-Lab is an immersive experience organized around a unique subject area. Co-Labs combine innovative thinking, hands-on learning and mobile workshops to create an unforgettable experience.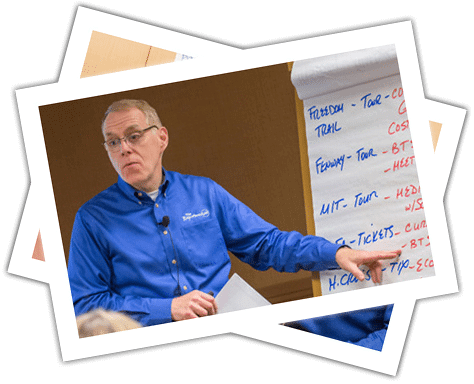 Our local stakeholders were amazed at the new experiences. They were able to see the town with new eyes! Our visitors will be amazed!
Executive Director
Deadwood Chamber of Commerce & Visitors Bureau
April 7

-

April 9

June 22

-

June 24

July 14

-

July 15