Essential Strategies for Hotels and Lodging Properties in a Hyper-Local, Hyper-Competitive Market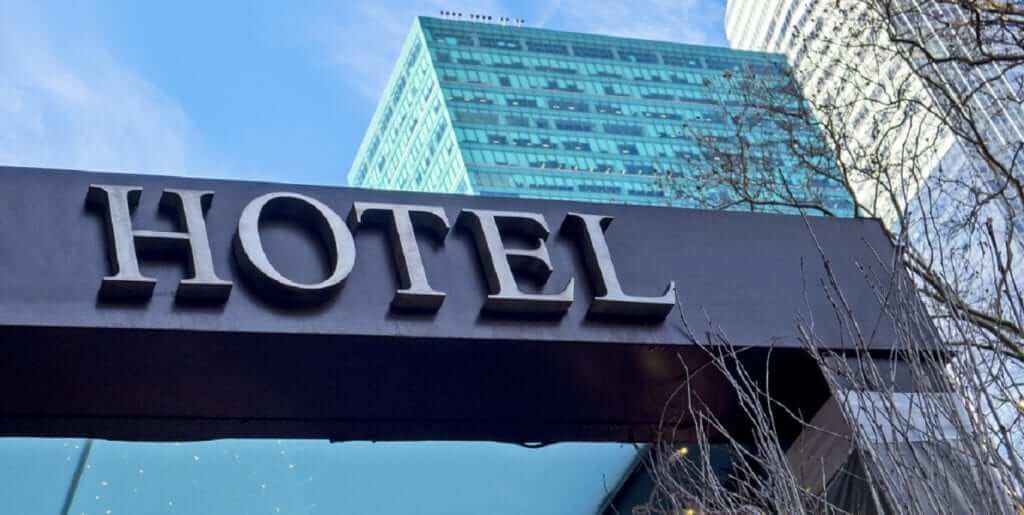 The challenges for the hotel industry due to the current crisis are unprecedented. As shelter-in-place shifts, for lodging properties to relaunch and generate revenues, it will require new and innovative thinking. Hotels must reinvent their guest experience to navigate the unchartered waters of the hyper-local, hyper-competitive market.
To attract future guests, the price of admission will be the ability to create safety and security on their property. Potential visitors want to be convinced that they can trade their cocoon at home for a cocoon of safety at a lodging property.
The major market travel trend for the next three to nine months will hyper-local. This market will be made up of local residents, visitors seeing family and friends, and the regional drive market. In most cases, the pool of available visitors will also be smaller, making the hyper-local market hyper-competitive.
Initially the hyper-local market will be residents and people within a driving distance of one to two hours away. Then, as travel expands, destinations will see a second wave of regional visitors who will venture out in a three- to five-hour-drive market area. The determining factors for the expanded second wave will be confidence in destination safety and the ability to keep the infection rate low.
The adage "I can't wait to check in to a hotel" is a non-starter unless there's a very good reason. Here are the essential strategies for lodging properties to reinvent the guest experience and generate demand in the marketplace.
Understand the Hyper-local Customer
The hyper-local market visitors are residents, along with their family and friends. Given the past months of shelter-in-place, people want a break and the chance to recharge. Many people will consider venturing out and doing a local staycation to change the scenery. Hotels need to provide potential guests with a break from the emotional stress of the pandemic and an opportunity to safely relax and recharge.
Safety and Security are Paramount
Mindset motivates, and potential customers want to know what you are doing to ensure a safe and secure experience. Most major chains have created a branded clean initiative. Hilton Hotels' recent partnership with Lysol and the Mayo Clinic is brilliant.
The program educates potential guests about Hilton's number one priority – safety – by leveraging the trust equity and products of two amazing brands. People are not wondering if Hilton will be able to source cleaning supplies, wipes, or sanitizer with those partners.
Onsite Options and Experiences
Hotels need to provide guests with options to enhance their stay in their lodging cocoon. Initially, properties may be inclined to hold back on opening amenities and services; however, room service, ordering in from local restaurants, perhaps hosting a small group cooking/tasting demo or mixology class anticipates guests' needs. These items will also add to onsite revenue.
Connect and Curate the Community
Connecting guests to the essence of a destination, the heart, soul, and attractions will create value. Hotels need to collaborate with attractions and local businesses that also prioritize safety as well as showcase a destination's essence. By curating local experiences, hotels create convenience and peace of mind for guests while at the same time generating longer stays.
Themed Travel Packages
Seamless, time-saving, convenient travel packages are essential to convert customers and create success. Lodging packages that connect to a destination's popular spots and are wrapped up will generate success. Activities such as outdoor adventure, family attractions, historic sites, or arts and cultural venues will extend guests' stays. Think also about packaging around potential customer groups: family, girlfriends, college friends, etc.
Reviews and Referrals
Today's digital travelers are tuned in to consumer-generated content and reviews, which generate social proof. The goal for every hotel and lodging property must be to convert guests to brand ambassadors who will boast and post about your property. Guests who are brand ambassadors will amplify your message and confirm you can be trusted to deliver a safe, fun, and memorable experience.
Implementing the above essential strategies is not an option if hotels and lodging properties want to convert customers and generate results in a hyper-local, hyper-competitive market.
Joe Veneto
Joe Veneto is Chief Experience Officer at Veneto Collaboratory. He collaborates with destinations, lodging properties, and attractions to create compelling consumer packages and experiences that generate customers, revenue, and loyalty. Contact: (617) 786-9096 | Email Joe.
Learn More About Recovery Resources for the Travel Industry.