Recovery Resources for the Travel Industry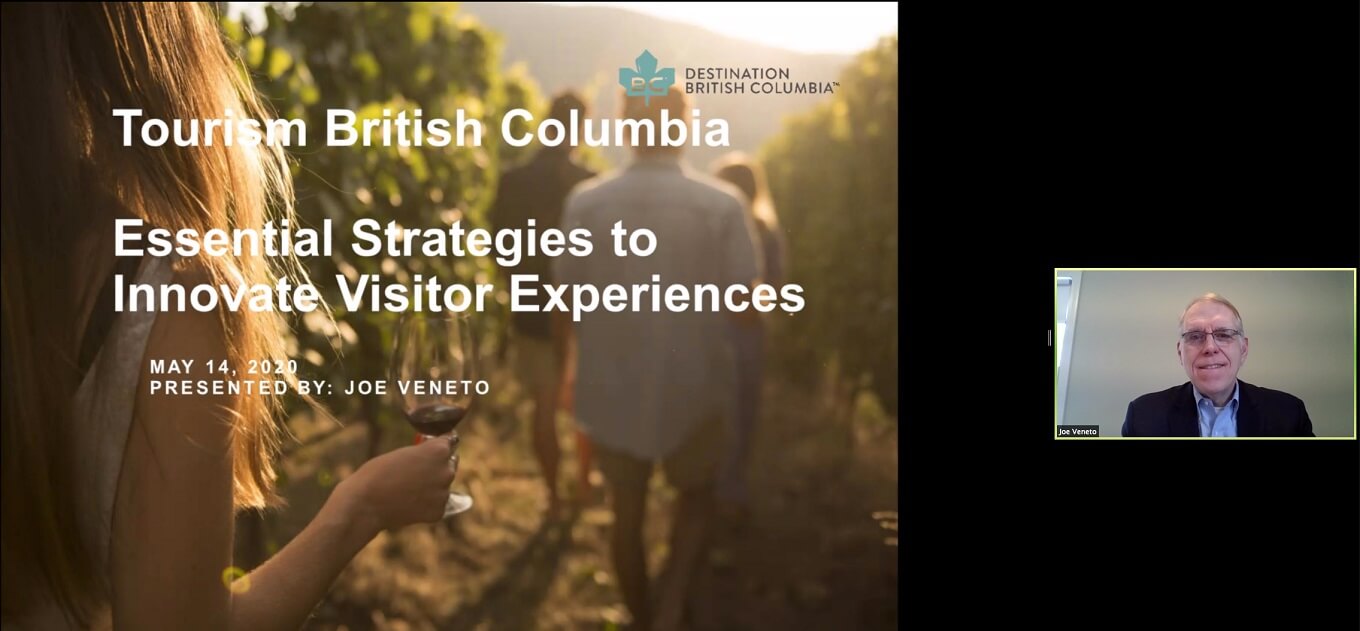 The challenges in the Travel Industry due to the current crisis are unprecedented. For the Industry to relaunch the tourism economy, it will not be business as usual but will require new and innovative thinking to navigate the unchartered waters of a new landscape.
In the near future, as the economy starts moving again, travelers will be eager to venture out, explore and find new experiences.
But … what they'll be looking for will be very different and Destinations and Travel Companies will have to adjust their experiences and offerings to succeed in the post-lockdown recovery.
There are at least three big changes ahead in the post-crisis market:
Hyper-local Customers: The Tourism restart will be built around a very different customer: people who live locally and within the regional drive market of your destination. Because they know you the best, it will take more to get them in the door. They will need to see you in a new light and you will need to give them a new reason to visit.
Exciting Tourism Products and Experiences: After the lock-down, customers will crave connections in a new way. New, authentic and local experiences that showcase destination attractions and support community businesses will be important to attract hyper-locals.
Seamless Travel Packages: Easy-to-buy offerings that combine safety and convenience will be essential to lure the new hyper-local travel market. Consumers want packages that have been curated to create a stress-free experience.
To assist your organization and the Travel Industry in the recovery effort, Veneto Collaboratory has developed a series of interactive virtual presentations where we will show you how to deliver what you need so that the economic recovery is also a recovery for your destination and area businesses.
Here is a brief list of sessions available for destinations, lodging companies and attractions that will drive recovery results:
TRAVEL INDUSTRY ORGANIZATIONS AND ASSOCIATIONS
Essential Strategies to Drive Success in a Hyper-Local Recovery:
As the economy begins moving and shelter in place shifts, will you be ready for recovery? What travelers will be looking for will be very different and you will need to adjust your offerings to succeed in a post-lockdown recovery.
The next few weeks and months will be critical to implement a plan and generate opportunity. Discover the essential strategies you and your organization must implement to drive success in a hyper-local recovery.
DESTINATION MARKETING ORGANIZATIONS
5 Crucial Actions Your Destination Must Take to Succeed in the Coming Hyper-Local Recovery:
After the COVID lockdowns, destinations will need to operate in start-up mode and understand the strategies as well as the tactics that this new recovery will require.
When shelter in place shifts it won't be "take me anyplace else" it will be "where can I drive, where I can have authentic experiences with my family or my tribe?"
Re-engineer your customer business model to be relevant. Become a "community connector" and resource for local businesses, residents and visitors in a hyper-local market. Your destination and community partners will be well positioned for recovery success.
LODGING PROPERTIES
Essential Strategies Lodging Properties Must Implement to Succeed in a Hyper-Local Recovery:
Lodging properties must re-invent their guest experience for safety and comfort in order to prosper in a hyper-local recovery. Properties must pivot to attract a new type of guest and implement a hyper-local business strategy to succeed.
Compelling consumer travel packages will be a key component to drive bookings and revenues. If properties implement and embrace these strategies, they will succeed in a hyper-local market.
ATTRACTIONS
Key Pivots Attractions Must Make to Succeed in a Hyper-Local Recovery:
To attract post-lockdown travelers, attractions must innovate their offerings and re-imagine their customer experience.
Hyper-local customers will want new engaging and immersive experiences that create memorable connections to community attractions and local businesses.
TRAVEL PACKAGING
Driving Revenue and Results with Travel Packaging:
The Mantra of travelers in the post lockdown hyper-local recovery will be safety, ease and convenience.
All tourism-related businesses must anticipate, curate and create compelling travel packages that are available online to drive bookings and revenues. By connecting local, authentic and unique experiences, it will ensure that you will generate revenues and results with travel packaging.
Your session "Preparing Attractions for Hyper-Local Recovery Success" was spot-on and very useful for our members. It provided both big picture strategies and practical solutions applicable to museums of all sizes. Your expertise was greatly appreciated to navigate these difficult times.
Executive Director
Virginia Association of Museums
Get in Touch
After 25 years guiding Destination Marketing Organizations, Lodging Properties and Attractions through challenges and change like the dot-com bust, 9/11 and the Global Recession, taking action has never been more imperative.
Time is of the essence for your destination and travel partners to put the strategies and plans in place to navigate the new landscape and generate results as the economy starts to open up.
For additional information on how I might provide assistance to you in your recovery efforts, please call 617-786-9096 or email Joe Veneto.