Veneto Collaboratory Announces Experience Lab 2022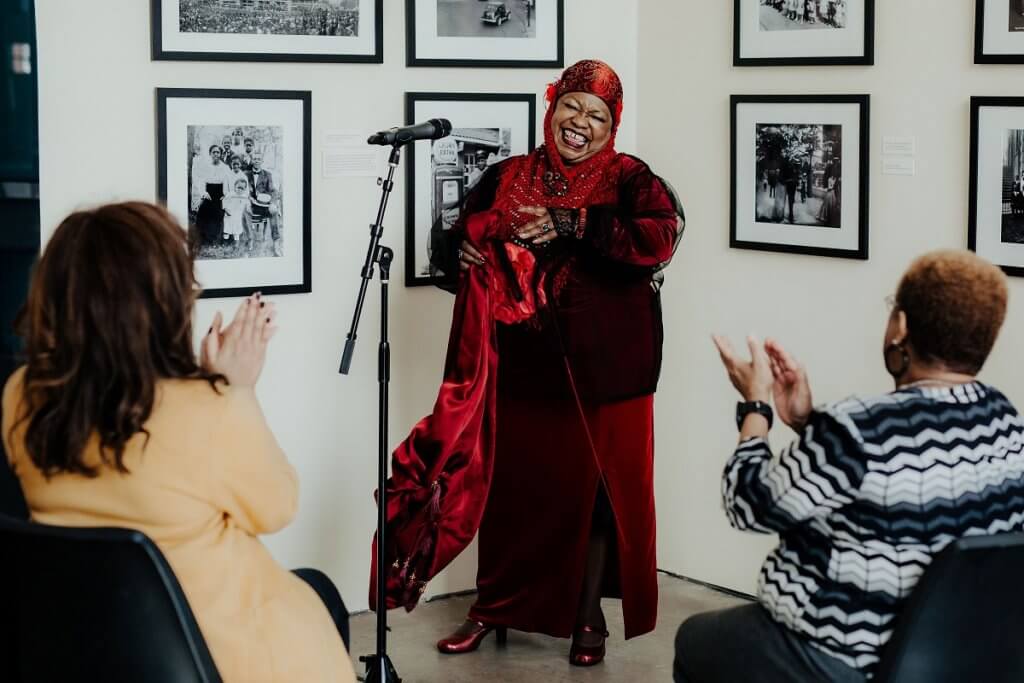 "The Ultimate Placemaking Experience" Happening October 3-5, 2022, in Louisville, KY
For Immediate Release
Experiences are the currency of destination placemaking and savvy travelers alike.
As a result, experiences motivate and inspire people to visit destinations around the world. Experiences are also a reflection of the essence, attributes, and the people in a place.
Plan to attend the 2022 Experience Lab October 25-27, 2022 in Louisville, Kentucky to be immersed and inspired by the Unfiltered Truth Collection.
The Experience Lab is a comprehensive, interactive workshop for Destination Marketing Executives, Travel Suppliers and Businesses interested in innovating their destination landscape. Participants will learn how to convert their existing tourism assets and destination drivers into amazing new visitor experiences.
The results will transform a destination's sense of place as well as drive visitation in multiple market segments.
The 2022 Experience Lab program features the experiential development process implemented with Louisville Tourism and their destination partners to create amazing new multicultural experiences. The new offerings showcase the history, heritage, and contributions of the city's African American community.
To learn more about The Unfiltered Truth Collection, visit www.gotolouisville.com/unfiltered-truth-collection.
Join noted Tourism Thought Leader Joe Veneto — consultant, professional speaker and experiential travel guru — who will host the event, which is limited to 35 participants.
Benefits of attending the Lab include:
–Discover the Experience Formula™ to engineer innovative new tourism experiences for leisure visitors, meetings, conventions, group travelers and locals.
–Gain insight into how Louisville Tourism and their Partners created the Unfiltered Truth Collection.
–Immerse yourself in six amazing mobile workshops to experience the Unfiltered Truth Collection.
–Go behind the scenes with DMOs and Louisville Tourism's travel partners to hear the stories of how they engineered new experiences.
–Learn the elements of the Experiential Development Process and the application for your destination or organization.
Joe Veneto, a 25-year Tourism Industry veteran, is an expert in designing, crafting, scripting and staging unforgettable visitor experiences. He is the Chief Experience Officer of Veneto Collaboratory, a consulting and training organization that specializes in Tourism, Hospitality and Service-related industries.
In addition to Louisville, Veneto has worked hands-on with several other destinations that have implemented the Experience Formula; these include Philadelphia, PA; Columbus, OH; Baltimore, MD; Minneapolis and St. Paul, MN; Paducah, KY; Hilton Head, SC; Scottsdale, AZ; Madison, Green Bay and Eau Claire, WI, and others.
For additional information about the Experience Lab, please visit the web site at www.venetocollaboratory.com/experiencelab or contact Joe Veneto, Chief Experience Officer at 617-786-9096 or email joe@venetocollaboratory.com
Take advantage of this special offer! Reserve your spot to The Experience Lab, October 3-5, 2022, today. The Lab is regularly $1,699 per person. Act now for a special booking rate of $1,299 and save $400 per person! Use code EXPLAB to reveal this special rate.
The Lab is limited to 35 people so don't delay! To obtain this very special offer of $1,299, go to www.venetocollaboratory.com/experiencelab.