Press Release: Veneto Collaboratory Announces Experience Lab 2018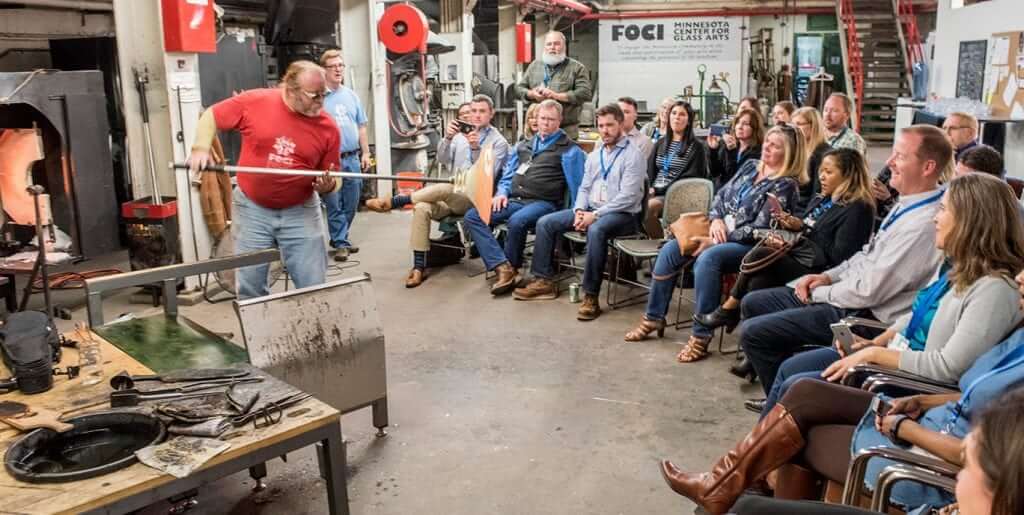 For Immediate Release
Destination Marketers and Travel Attractions Acquire the Strategies and Skills to Transform Their Visitor Experience
Today's savvy travelers are experience junkies; when they travel, they want to connect to local, unique and authentic experiences. For Destination Marketing Organizations and Travel Attractions, it is imperative to engineer engaging and immersive visitor experiences that will create brand ambassadors.
The seventh annual Experience Lab created by Experiential Travel expert Joe Veneto of Veneto Collaboratory will be held in Minneapolis, Minnesota, October 15-17, 2018.
The Lab is a comprehensive interactive workshop for DMO Executives and Travel Attraction organizations to acquire the strategies, skills and learnings to transform their visitor experience.
The Lab showcases the Experience Formula™ process implemented in the Twin Cities by Meet Minneapolis, Visit St. Paul, the Mall of America and their travel partners.
The three-day Lab includes hands-on learning sessions on the elements of the Experience Formula™ process. In addition, there will be seven mobile workshops where attendees will experience first-hand product models which have been designed, crafted, scripted and staged using the Experience Formula™.
Attendees will be immersed in unique experiences at: The Midtown Global Market, Foci – Minnesota's Center for Glass Arts, vomFASS at the Mall of America, The American Swedish Institute, Minneapolis Institute of Arts, The Textile Center and The Como Zoo.
Destinations worldwide continue to grapple with ways to develop new products, innovate their offerings and meet the ever-changing needs of savvy consumers. According to Bill Deef, Vice President of Meet Minneapolis, "The Experience Formula™ process provides a way to innovate existing tourism assets without shovels, mixing cement or thirty years of debt service. The Lab showcases a proven methodology available to all destinations."
Since 2004 over two dozen destinations have implemented the Experience Formula™ process. The results of developing new experiences, drive visitation in the Conventions, Meetings, Group Travel (Tours, Reunions, Destination Weddings, Sports), Leisure and Local Markets. Experiences also extend average length of stay, increase spending and convert visitors to brand ambassadors.
Dates for The Experience Lab October 15-17, 2018, which will be held in Minneapolis, Minnesota at the Hyatt Regency Hotel.
For additional information about The Experience Lab, please visit https://venetocollaboratory.com/veneto-co-labs/
CONTACT: Joe Veneto, Chief Experience Officer, Veneto Collaboratory.  Phone: (617) 786-9096.  Email: joe@venetocollaboratory.com.