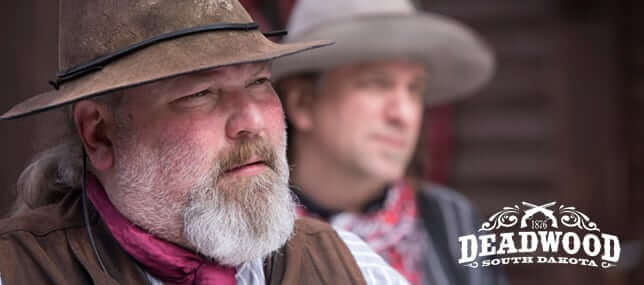 Increasing Spending and Stay in Deadwood with Immersion Experiences
Business Challenges
Veneto Collaboratory was charged with expanding the average length of stay and spending of visitors coming to Deadwood by developing unique engaging and immersive experiences.
Solution
Veneto Collaboratory designed and developed a collection of unique experiences that connect to Deadwood's Western heritage and historic sites. These enable the visitor to be immersed in the lore and legend of the Old West. The experiences are bookable for leisure visitors coming to Deadwood and create longer stays and increase spending.
Outcome
Veneto developed six unique offerings that give visitors an insider's view of Deadwood's history and life in the Old West. Experiences include:
Eureka! Find Gold Here! – Experience life in Deadwood like an original prospector.
Archeological Collections of Deadwood: An Ethnic Oasis – Discover Deadwood's past through the work of local archeologists, visit dig sites and go behind the scenes to see this fascinating collection.
Miners Morning – Visit the Broken Boot Gold Mine and tour this once-working mine. Then, try your skills at panning for gold in the local creek.
Lawman's Patrol – Meet Con Stapleton, the town's first marshal, who will take you back in time to the gold rush days of Deadwood.
Tea and Tour of the Historic Adams House – Discover Deadwood's history from mining camp to prosperous Western city through the stories of the residents of the Adams House.
Behind the Scenes at the Days of '76 Museum – Go behind the scenes to view the history and stories of Deadwood's past at the Days of '76 Museum.
Our local stakeholders were amazed at the new experiences. They were able to see the town with new eyes! Our visitors will be amazed!
Executive Director
Deadwood Chamber of Commerce & Visitors Bureau