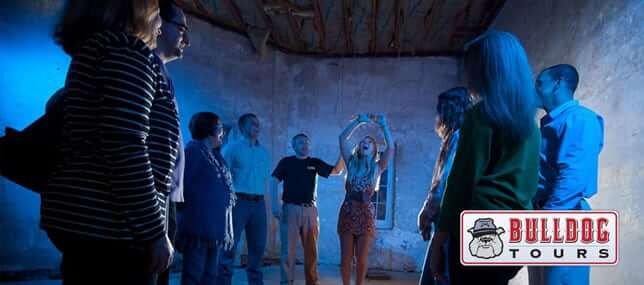 Generating Amazing Customer Reviews with a Creepier Visitor Experience
Business Challenges
Bulldog Tours requested an assessment and redesign of the Haunted Jail Tour of the Old City Jail to provide a more engaging, impactful and creepy visitor experience. They also wanted to convert visitor feedback into increased customer reviews and social proof to drive sales and referral business.
Solution
Veneto Collaboratory assessed and evaluated the existing Haunted Jail Tour. The tour was then redesigned, scripted and staged the to transform the experience. There were also recommended changes and enhancements to the Old Jail's environment to create an immersive visitor experience. Old Jail tour guides were trained on techniques for delivering a creepy unforgettable visitor experience.
Outcome
The new tour design has resulted in much-improved customer satisfaction that is generating increased online reviews and feedback. Jail tour guides now have new skills and techniques to deliver an unforgettable haunted jail experience. The process also generated product ideas for the Old Jail and other revenue-producing opportunities at Bulldog Tours.
Your work is genius! The process forced us to look at every aspect of our Haunted Jail tour and customer experience. The redesigned tour has generated great results and will affect how we design, craft, script and stage all our offerings.