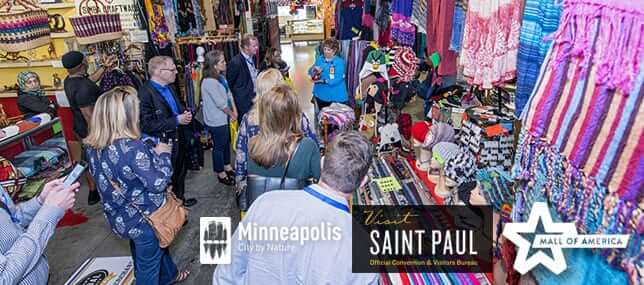 Driving Visitation and Economic Development in the Twin Cities with Unforgettable Visitor Experiences
Business Challenges
Veneto Collaboratory was tasked with innovating the region's tourism landscape and attraction offerings with Twin Cities travel partners by engineering new point-of-sale experiences. This would provide Twin Cities travel partners with new revenue streams to attract visitors – and enable the Twin Cities CVBs to drive visitation and create economic development in multiple market segments.
Solution
Veneto Collaboratory partnered with a diverse group of attractions and travel organizations to design, craft, script and stage new visitor experiences. Sites included: Museums, Restaurants, Historic sites, Performing Arts organizations and Retail stores. Twin Cities Experiences reframe the region as an Experiential tourism destination.
Outcome
Due to the success of Phase I, Phase II Experiential development was launched in 2015 and added 15 new experiences. Twin Cities Experiences are driving visitation and creating economic development for Minneapolis, St. Paul and The Mall of America in multiple market segments: Conventions, Meetings, Group Travel, Leisure and the local Group Market.
Related Video
Learn more about Veneto's work with the Twin Cities CVBs.
Our work together over the past three years has truly transformed the tourism landscape in Minneapolis. Due to our collaboration, you changed the organization's thinking to focus on the importance of being a catalyst for tourism development. The project exceeded my expectations and in my 30 years at the CVB was one of the best investments we have made.
Senior Vice President of Public Affairs
Meet Minneapolis