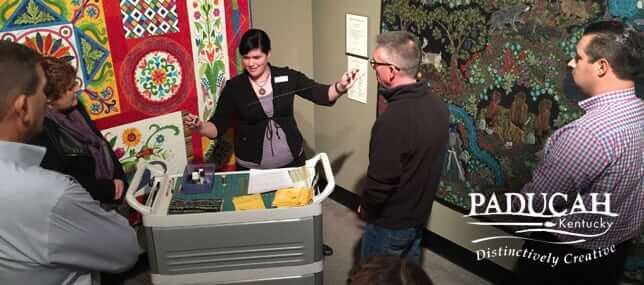 Driving Economic Development to a UNESCO Creative City
Business Challenges
Paducah, Kentucky, located at the confluence of the Ohio and Tennessee rivers, was looking to drive tourism and economic development with attractions that connect to its designation as a UNESCO Creative City of Crafts and Folk Art. Veneto Collaboratory was engaged to help the Paducah CVB create a collection of new hands-on experiences.
Solution
Veneto Collaboratory partnered with local attractions that tie to the essence of the city's creative culture, and designed and developed engaging hands-on activities that are unique, authentic and local.
Outcome
The new point-of-sale engaging and immersive experiences are driving visitation to Paducah with Group travelers and Leisure consumers looking to connect to Paducah's creative essence of crafts and folk art. The experiences also allow the city to tell its unique story.
Thank you for creating new visitor experiences that connect to our key attractions and our UNESCO Creative Cities' designation. The experiences create economic development and provide an opportunity to share our assets and stories with visitors. I would highly recommend your Experiential process to destinations and Creative Cities around the world.
Executive Director
Paducah, KY